EOS Systems for Plastic Additive Manufacturing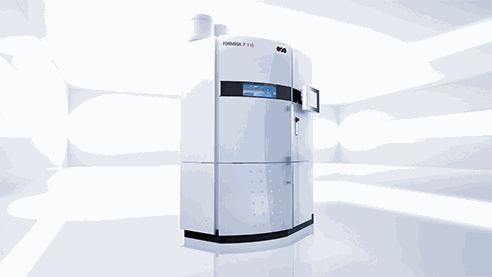 P110
FORMIGA P 110 is a flexible, cost-efficient and highly productive system for the Additive Manufacturing of polymer parts. This compact system is ideal as an entry into Additive Manufacturing, for example for cost-efficient small series production, customized products with complex geometries and rapid prototyping applications.
Without requiring tools, the system makes direct use of digital CAD data to produce polymer parts of the highest surface quality to a maximum construction height of 330 mm.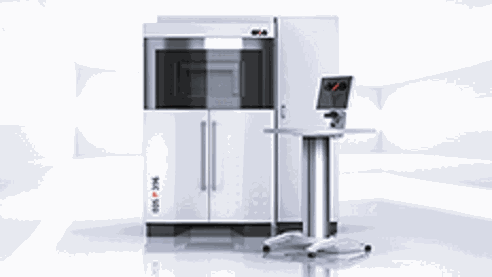 P396
System for Additive Manufacturing of serial parts and functional prototypes from polymer materials. The successor to the EOSINT P 395 offers higher productivity and therefore lower costs per building job. Improved hardware and software ensure greater consistency in part properties.
With total build size of 340 x 340 x 600 mm, the EOS P 396 covers the medium build volume range. This modular and highly productive system allows the tool-free manufacture of serial components, spare parts, functional prototypes and models directly from CAD data. Compared to its predecessor model, the EOS P 396 consumes for a typical building job (filling ratio 5.8%) about 38% less energy and is up to 32% faster .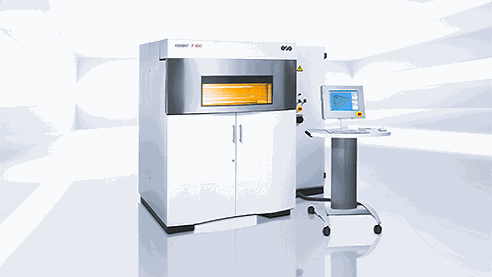 P800
EOSINT P 800 is the world's first laser sintering system for the Additive Manufacturing of high-performance plastic products at the necessary high process temperatures (High-Temperature Laser Sintering, HTLS). The system uses a layering process on high-melt polymers at temperatures of up to
385 °C, producing parts with remarkable properties. During the production process, the integrated Online Laser Power Control module (OLPC) continuously monitors laser performance and thus ensures optimum, reproducible results on the components.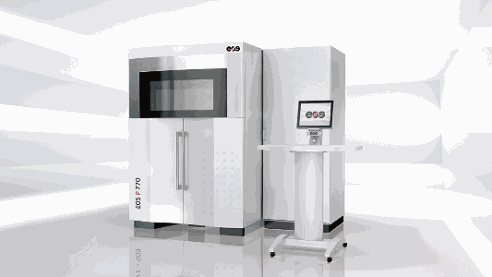 P770
The EOS P 770 is a Laser Sintering System with two lasers for the production of large parts and for industrial high-throughput manufacturing. The system has the largest building volume available on the market. Thanks to its new hardware and software features, the EOS P 770 is up to 20 percent more productive than its predecessor.
With 10 commercial polymer materials and 18 combinations of materials/layer thicknesses currently available for the EOS P 770, EOS is a benchmark in terms of material variety.
EOS Systems for Metal Manufacturing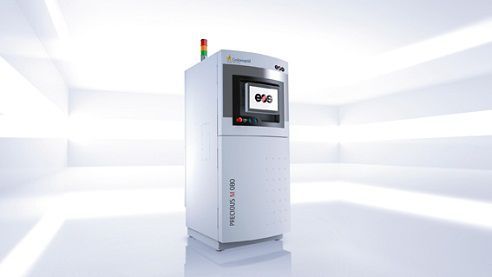 The PRECIOUS M 080 allows tool-free manufacturing of high-quality metal parts directly from CAD data. It is capable of providing a wide range of production solutions. Designs can be realized in only a few hours without the investment of tooling.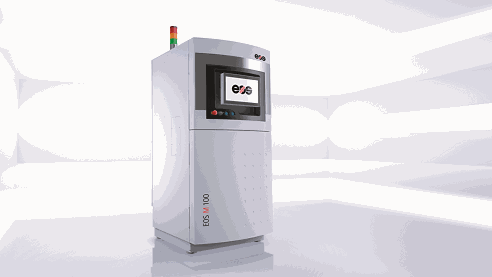 M100
The size and modular design of the EOS M 100 make it ideal as an entry level model for Additive Manufacturing. In terms of process and component quality, it corresponds to the EOS M 290, the leading system on the market for Direct Metal Laser Sintering (DMLS).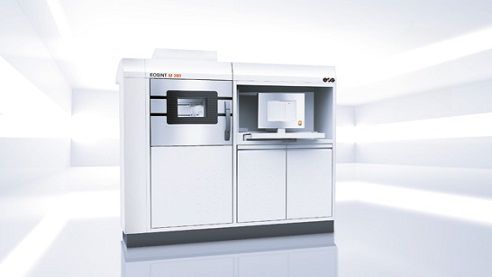 M280
EOSINT M 280 is the perfect solution for direct, cost-efficient manufacturing of high-quality metal tool inserts, prototypes and end products. Its high level of productivity and ergonomic periphery make the system ideal for the economical and batch-size optimized additive manufacturing of components throughout all phases of the product lifecycle.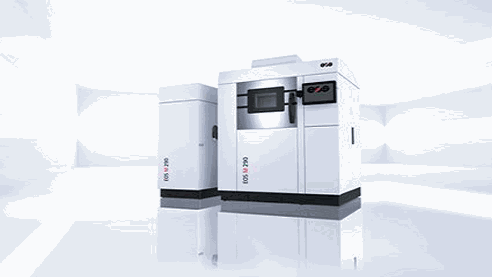 M290
With a building volume of 250 x 250 x 325 mm, the EOS M 290 allows a fast, flexible and cost-effective production of metal parts directly from CAD data. An intuitive user interface, the intelligent software concept with a combination of open and standardized parameter sets and the improved filter system are specially designed for the industrial production.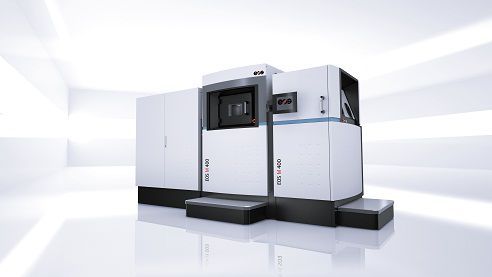 M400
With a building volume of 400 x 400 x 400 mm, EOS M 400 allows the production of large metal parts on an industrial scale – directly from CAD data and with no need for tools.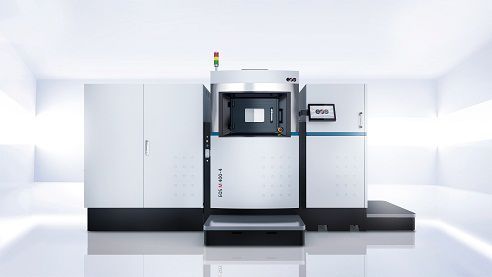 M400-4
Designed for industrial applications, the EOS M 400-4 offers a large building volume of 400 x 400 x 400 mm combined with four lasers for up to four times higher productivity.
OS M 400 runs with a single 1000W laser, the EOS M 400-4 multiplies the capacity of the EOS M 290, both ensuring proven DMLS quality